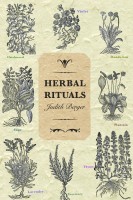 Herbal Rituals
by

Judith Berger
Herbal Rituals weaves elements from disparate myths, religious rituals, Native American traditions, and memories from the author's childhood to create a living, breathing tapestry, situating the reader vividly into each month of nature's yearly cycle. It includes recipes for meals, medicinal infusions, herbal honey, brandies, lotions, soothing baths, and rituals in the spirit of each season.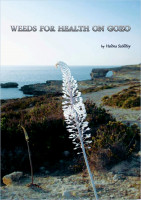 Weeds For Health On Gozo
by

Helena Szöllősy
Weeds For Health On Gozo is a collection of the most common and frequently found wild plants, which one can see by the road side, in the fields, country and coastal walks on Gozo, a small Mediterranean island. Most of them are considered as common weeds but they are actualy medicinal plants. with pharmacological properties. Let's see what are they good for.
Related Categories