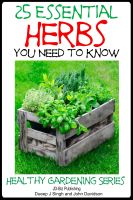 25 Essential Herbs You Need to Know
Just imagine a world without herbs. You would be flavoring your food with spices or even with natural minerals, because you did not know all about the value of the plant world to make a difference between a bland dish, and a delicious one.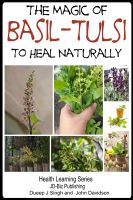 The Magic of Basil – Tulsi To Heal Naturally
Basil has long been known as a valuable herb through the ages, when it was used to flavor foods. But this herb has also been a valuable an integral part of ancient alternative medicine. More than 4000 years ago, one of the greatest of ancient doctors Charaka wrote in his compendium that the juice from the leaves of the sacred basil mixed with honey taken three times a day could cure patients.