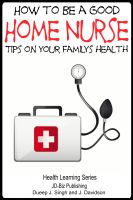 How to Be a Good Home Nurse - Tips on your family's health
Each of us is growing older with every passing moment, and most of us subconsciously have a nagging worry about who is going to take care of us, when we get old or when we are sick. Women, far more than men dread the idea of growing old. That is because they subconsciously have the fear that there will be nobody to take care of them, then they grow comparatively old and helpless.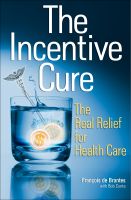 The Incentive Cure
Health care in the US needs a cure, and this book provides one that can be implemented today and tomorrow. It's all about fixing the incentives that currently encourage doctors, nurses, hospitals and others to be bad instead of being what they want to be -- good. It's a call to action for a new national project: delivering an effective and lasting cure to the American health care system.