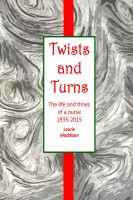 Twists and Turns. The Life and Times of a Nurse 1935-2015
by

Laurie Maddison
(5.00 from 1 review)
Laurie Maddison describes her experiences as a child in Malaya, Australia and England. After school she enters nursing, marries, has a child and returns to Perth, Western Australia, where she works at Sir Charles Gairdner Hospital and in specialist areas at Royal Perth, followed by community nursing, post-graduate courses at University, mental health nursing, and finally as a university lecturer.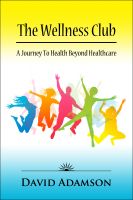 The Wellness Club: A Journey to Health Beyond Healthcare
by

David G. Adamson
(5.00 from 1 review)
A true story of healthcare workers who discovered how to live a healthier life. Though blame falls to corporations and government for a health crisis, they saw their choices played a role too, and explored how to change themselves. Some of their stories are funny, some sad. Lots of cutting edge info, some controversial, on exercise, nutrition, stress reduction, and change management.
Related Categories