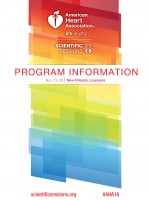 AHA Scientific Sessions 2016: Program Information
by

American Heart Association (AHA)
The American Heart Association's Scientific Sessions 2016 is bringing big science, big technology, and big networking opportunities to New Orleans, Louisiana this November. This event features five days of the best in science and cardiovascular clinical practice covering all aspects of basic, clinical, population and translational content.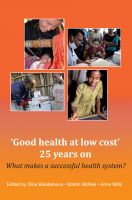 'Good health at low cost' 25 years on. What makes a successful health system?
by

Dina Balabanova
In an extension to the original, this book filled with recent research explores five new countries asking why some low and middle income countries are able to achieve better health outcomes. With chapters focusing on Bangladesh, Ethiopia, Kyrgyzstan, Tamil Nadu (India) and Thailand, 'Good health at low cost' has identified a series of inter-linking factors necessary for a health system to succeed.
Related Categories