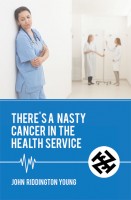 There's a Nasty Cancer in the Health Service
by

John Riddington Young
Never one to shy away from putting his head above the parapet, John Riddington-Young has been outspoken on the state of the NHS for a number of years. His decades of clinical experience have earned him the right to speak as he finds, and what he finds he does not like.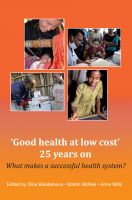 'Good health at low cost' 25 years on. What makes a successful health system?
by

Dina Balabanova
In an extension to the original, this book filled with recent research explores five new countries asking why some low and middle income countries are able to achieve better health outcomes. With chapters focusing on Bangladesh, Ethiopia, Kyrgyzstan, Tamil Nadu (India) and Thailand, 'Good health at low cost' has identified a series of inter-linking factors necessary for a health system to succeed.