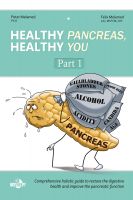 Healthy Pancreas, Healthy You. Part 1: Structure, Function, and Disorders of the Pancreas
by

Peter Melamed
The pancreas is a vital, mysterious organ in the human body. Millions people suffer from various digestive disorders and almost all of them have poor pancreatic function. Authors explain the connections between pancreas and dyspepsia, IBS, SOD, GERD, stones, pancreatitis, Candida, SIBO, acidosis, alcoholism. It can help focus on healing of digestive (pancreatic) diseases in their early stages.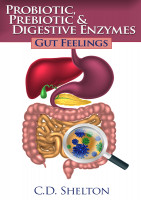 Probiotic, Prebiotic & Digestive Enzymes: Gut Feelings
by

C.D. Shelton
Are you worried about your health? Recent research is now acknowledging that the state of the microbiome is the key to human health. The microbiome refers to the intestinal flora occupying our body. This eBook will investigate how prebiotics and probiotics affect our digestive and immune health, basically our overall health.
Related Categories