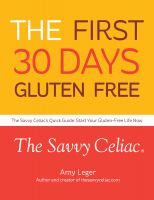 The First 30 Days Gluten Free
by

Amy Leger
(5.00 from 1 review)
The only treatment for celiac disease or a gluten intolerance is a gluten-free diet. Instantly making those gluten-free changes can be an emotional roller coaster with a steep learning curve. That is where The First 30 Days Gluten Free comes in. From diagnosis to action, this book will help you quickly adapt to the gluten-free diet: in your kitchen, at the store, school and even happy hour.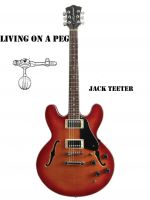 Living on a PEG
by

Jack Teeter
(4.50 from 2 reviews)
"I want to tell my story in a way that celebrates life." That's how this author described his latest work. Recently, residual radiation nerve damage caused all foods and liquids to aspirate directly into his lungs. "I now take all of my nourishment througha PEG tube in my stomach," he said. But rather than give up, the author decided to write a book.