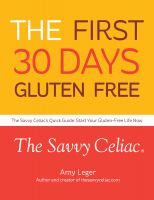 The First 30 Days Gluten Free
by

Amy Leger
(5.00 from 1 review)
The only treatment for celiac disease or a gluten intolerance is a gluten-free diet. Instantly making those gluten-free changes can be an emotional roller coaster with a steep learning curve. That is where The First 30 Days Gluten Free comes in. From diagnosis to action, this book will help you quickly adapt to the gluten-free diet: in your kitchen, at the store, school and even happy hour.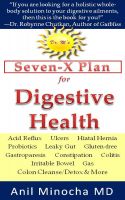 Dr. M's Seven-X Plan for Digestive Health: Acid Reflux, Ulcers, Hiatal Hernia, Probiotics, Leaky Gut, Gluten-free, Gastroparesis, Constipation, Colitis, Irritable Bowel, Gas, Colon Cleanse/Detox & More
by

Anil Minocha
(5.00 from 1 review)
"Dr Minocha's Seven-X Plan for Digestive Health is a valuable contribution to the field of gastroenterology. If you are looking for a holistic whole-body solution to your digestive ailments, then this is the book for you!"--Dr. Robynne Chutkan, Founder of the Digestive Center for Women. Dr. Minocha is Professor of Medicine and a practicing gastroenterologist and nutritionist.
Related Categories