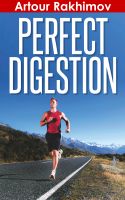 Perfect Digestion
(5.00 from 2 reviews)
"You are what eats you", not "You are what you eat". Find the signs of perfect digestion and a program to deal with most complex digestive problems (Crohn's disease and ulcerative colitis). Discover the plan to deal with many other GI conditions, such as irritable bowel syndrome, GERD or gastroesophageal reflux disease, gastritis, diverticulitis, pancreatitis, gallstones, dyspepsia or indigestion.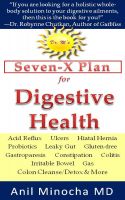 Dr. M's Seven-X Plan for Digestive Health: Acid Reflux, Ulcers, Hiatal Hernia, Probiotics, Leaky Gut, Gluten-free, Gastroparesis, Constipation, Colitis, Irritable Bowel, Gas, Colon Cleanse/Detox & More
(5.00 from 1 review)
"Dr Minocha's Seven-X Plan for Digestive Health is a valuable contribution to the field of gastroenterology. If you are looking for a holistic whole-body solution to your digestive ailments, then this is the book for you!"--Dr. Robynne Chutkan, Founder of the Digestive Center for Women. Dr. Minocha is Professor of Medicine and a practicing gastroenterologist and nutritionist.