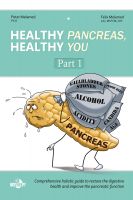 Healthy Pancreas, Healthy You. Part 1: Structure, Function, and Disorders of the Pancreas
The pancreas is a vital, mysterious organ in the human body. Millions people suffer from various digestive disorders and almost all of them have poor pancreatic function. Authors explain the connections between pancreas and dyspepsia, IBS, SOD, GERD, stones, pancreatitis, Candida, SIBO, acidosis, alcoholism. It can help focus on healing of digestive (pancreatic) diseases in their early stages.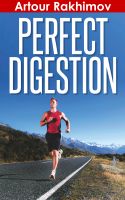 Perfect Digestion
(5.00 from 2 reviews)
"You are what eats you", not "You are what you eat". Find the signs of perfect digestion and a program to deal with most complex digestive problems (Crohn's disease and ulcerative colitis). Discover the plan to deal with many other GI conditions, such as irritable bowel syndrome, GERD or gastroesophageal reflux disease, gastritis, diverticulitis, pancreatitis, gallstones, dyspepsia or indigestion.