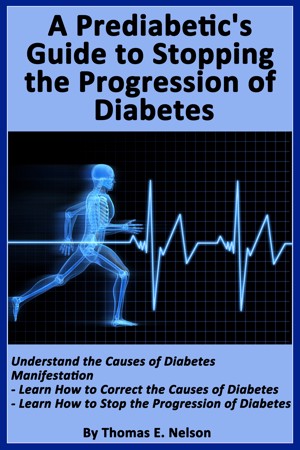 A Pre-diabetic's Guide to Stopping the Progression of Diabetes
by

Thomas Nelson
A book written especially for those that have been diagnosed as pre-diabetic,or have a family history of diabetes. Everything you need to know about preventing becoming diabetic. A complete detailed step-by-step program that will stop diabetes from manifesting. Learn the causes of diabetes, how to reverse some of the damage that has already been done, and stop diabetes damage in its tracks.
Diabetes Control-Diagnosing and Treating Hypothyroidism, Candida (yeast), and Parasites
by

Thomas Nelson
An overwhelming number of diabetics are hypothyroid, have a major Candida (yeast) and parasite overpopulation, and are totally unaware that they have them. Doctors rarely check for them, and there are no reliable tests that can detect them. Diabetes causes them to manifest. Learn how they impair diabetes and weight control/loss efforts, how to determine if you have them, and how to treat them.
Related Categories