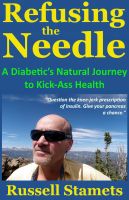 Refusing The Needle: A Diabetic's Natural Journey To Kick-Ass Health
(5.00 from 2 reviews)
Russell Stamets manages his Latent Autoimmune Diabetes in Adults (LADA) naturally, without insulin. His is the first account of combining western and eastern medicine to lower blood sugar levels and revive his pancreas. Delivered with humor, irreverence, and verse, this handbook will be appreciated by any type of diabetic or anyone striving for sustainable, incredibly good health.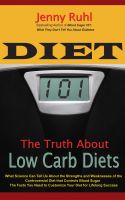 Diet 101: The Truth About Low Carb Diets
(4.00 from 2 reviews)
Bloodsugar101.com's Jenny Ruhl explains what peer reviewed research and successful low carb dieters can teach us about how to craft a customized, healthy, low carb diet we can stick to for life.