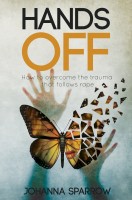 Hands Off: How to overcome the trauma that follows rape
by

Johanna Sparrow
Maybe you know someone who has overcome the trauma of rape or sexual assault. Maybe that person who's still suffering is you. My hope is that today, you will start seeing yourself not as a victim but as an overcomer. Hands Off is all about overcoming rape or sexual assault and taking back your power. If I can overcome it, so can you!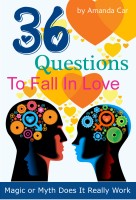 36 Questions To Fall In Love: Magic or Myth Does It Really Work
by

Amanda Car
Have you ever wished that there was a formula for falling in Love? Or better yet to make someone fall in Love with you? Well, that is what Arthur Aron wondered. Arthur is best known for his work at The state University of New York at Stony Brook where he conducted an experiment to see if he could create intimacy through a simple experiment... the results are amazing.