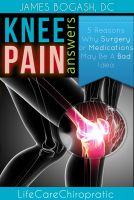 Knee Pain Answers
by

James Bogash, DC
(5.00 from 1 review)
In this book, you are going to learn: 1. The dangers of traditional medical treatment. 2. The benefits of specialized soft tissue treatment. 3. Other ways to help your knee pain. Happy reading!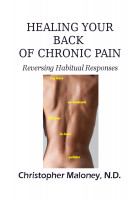 Healing Your Back Of Chronic Pain
by

Christopher Maloney
(5.00 from 1 review)
Got Back Pain? Have you tried stretches, rest, and pain medication without success? Thinking about surgery? The pain relief you seek might be closer than you think. In this short, researched book, Dr. Maloney explains how habitual pain responses can be caused by both physical and emotional triggers. Move beyond stretching exercises and mental self-therapy to combine the best of both.
Related Categories