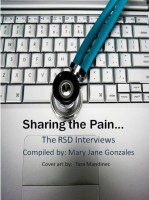 Sharing the Pain...The RSD Interviews
by

Mary Jane Gonzales
In "Sharing the Pain...The RSD Interviews", an informative book that is sure to enlighten the public, Gonzales conducts fifty interviews of RSD/CRPS patients, giving readers a glimpse into the struggles of both the patients and their families. Their struggles will astonish you and their strength will astound you, as you read how they cope with chronic pain and debilitation of an incurable disease.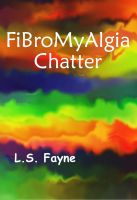 Fibromyalgia Chatter
by

L. S. Fayne
L. S. Fayne has had fibromyalgia for over eleven years. In this book, she describes fibromyalgia symptoms, and how it has changed her life. She describes how it affects intimacy. Most importantly, she tells about the things she does to regain freedom. This book is not about a cure. It isn't even about pain management. It's about life management. It's about getting out of bed and living again!
Related Categories