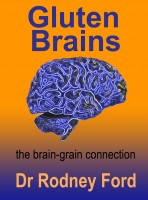 Gluten Brains: the brain–grain connection
by

Rodney Ford
(5.00 from 2 reviews)
Yes, brains and nerves get damaged by gluten. Medical research reveals that gluten commonly causes nerve damage, brain disease, mental disturbance, learning disorders, fatigue, and poor growth. But most sufferers from gluten-harm remain completely unaware of it! Read the stories of suffering and 'miracle cures' by quitting gluten. Are you and your family affected? Find out before it's too late.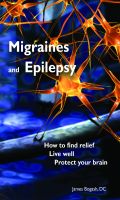 Migraines and Epilepsy: How to Find Relief, Live Well and Protect Your Brain
by

James Bogash, DC
You have read volumes about your condition & may be as educated, or more so, than physicians you see for help. This book, unlike others you may have read, will bring together many concepts that help heal our brains, improve their function & rid ourselves of debilitating conditions that negatively affect our brains. It is designed as a guide to protect the most important thing you own - Your brain.