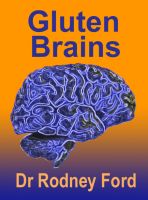 Gluten Brains: the brain–grain connection
by

Rodney Ford
(5.00 from 2 reviews)
Yes, brains and nerves get damaged by gluten. Medical research reveals that gluten commonly causes nerve damage, brain disease, mental disturbance, learning disorders, fatigue, and poor growth. But most sufferers from gluten-harm remain completely unaware of it! Read the stories of suffering and 'miracle cures' by quitting gluten. Are you and your family affected? Find out before it's too late.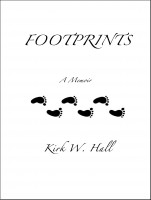 Footprints: A Memoir
by

Kirk Hall
This memoir is a collection of stories and thoughts that I had written for my sons. I am publishing this "lightly-edited" version for those who may have interest in knowing more about my life after reading any or all of my PD-related books. Additionally, I hope it might stimulate ideas for those who may be thinking about writing their own memoir.