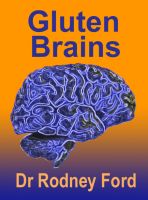 Gluten Brains: the brain–grain connection
(5.00 from 2 reviews)
Yes, brains and nerves get damaged by gluten. Medical research reveals that gluten commonly causes nerve damage, brain disease, mental disturbance, learning disorders, fatigue, and poor growth. But most sufferers from gluten-harm remain completely unaware of it! Read the stories of suffering and 'miracle cures' by quitting gluten. Are you and your family affected? Find out before it's too late.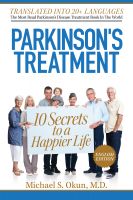 Parkinson's Treatment English Edition: 10 Secrets to a Happier Life
The book which immediately shot to an Amazon 5 star bestseller addresses current Parkinson's disease issues and also details emerging therapies (DBS, stem cells, vaccines, gene therapy, optogenetics). Okun masterfully breaks down all of the science into an easy to follow and pleasurable reading experience that is available in over 20 language translations.