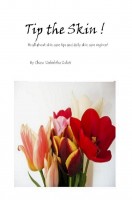 Tip the Skin!
by

Charu Vashishtha Gulati
It is about time you do something for your skin and gratify it. "Tip the Skin ! ", the book is about my journey towards achieving a healthy skin. I have shared skin care tips, recipes for face packs and benefits of age natural therapies. These have worked for me and my friends and I hope they do wonders for you.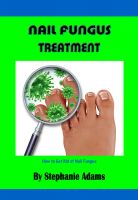 Nail Fungus Treatment
by

Stephanie Adams
A nail fungus is a potential threat to victims of all ages, irrespective of their gender and social standing. You heard me right, it doesn't matter how much money you have, your religion or the color of your skin you can develop a fungal nail infection. Nail fungus infections are more common in men than women and in the elderly than the young.