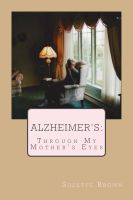 Alzheimer's: Through My Mother's Eyes
(5.00 from 1 review)
There are so many books on Alzheimer's, but what many of those books lack is a raw look at the day-to-day concerns of being a caregiver.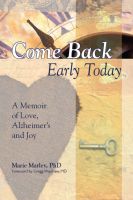 Come Back Early Today
Come Back Early Today tells the powerful true love story of Marie's remarkable 30-year relationship with a delightfully colorful, wickedly eccentric Romanian gentleman and scholar. The book is also a valuable resource for Alzheimer's caregivers, illustrating how Marie solved numerous problems that typically arise when caring for someone with dementia.