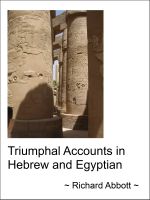 Triumphal Accounts in Hebrew and Egyptian
This ebook contains the text approved by the external and internal PhD examiners for a thesis carried out under the supervision of Dr John Bimson at Trinity College, Bristol, England. It will be of interest to those who wish to explore cross-cultural connections between early Israel and New Kingdom Egypt, as expressed in triumphal literature.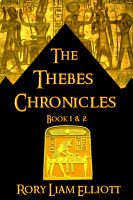 The Thebes Chronicles - Two Novels in Ancient Egypt (Book 1 & 2 Bundle)
Enter a time and place in history and the ancient past - full of love, intrigue, passion, betrayal, desire, adventure and cruelty. Follow a young woman as she becomes the first female mummy maker in all of Egypt. The Thebes Chronicles bundle contains both novels: Daughter of the Nile and The Pharaoh's Daughter.