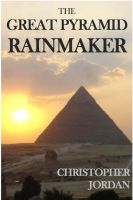 The Great Pyramid Rainmaker
by

Christopher Jordan
This operating manual for Cheops shows how the Great Pyramid worked and the various stages of its development. The benefits for the builders are described within this framework. The penultimate rainmaking function is truly unique. Equally unique is the chapter that shows how to build and test a small rainmaker in the style of Cheops.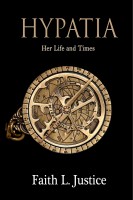 Hypatia: Her Life and Times
by

Faith L. Justice
(5.00 from 1 review)
Hypatia of Alexandria. Who was she? A brilliant 5C scientist murdered by a religious mob? An aging academic killed by a rival political force? A sorceress who kept Alexandria in thrall through satanic wiles? Innovative mathematician or a geometry teacher? Discover the answers to these questions and more through this collection of essays on the life and times of Hypatia, Lady Philosopher.