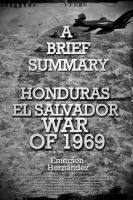 A Brief Summary on: Honduras El Salvador War of 1969
The intention of this book is to know what happened in the armed clash between Honduras and El Salvador occurred in 1969, also intends to establish relationships, differences, stages, postures, what developed in these countries that period through documentary sources.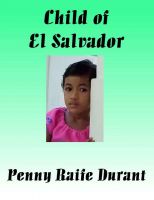 Child of El Salvador
1987 - An old woman finds a newborn girl abandoned in civil-war-torn El Salvador. In the USA, Diane mourns the loss of a stillborn child. Diane sees Norma in an Salvadoran orphanage and knows this is her child. Adopting Norma is a struggle played out against a fickle, dangerous government in El Salvador and a suspicious American federal attorney. Will these forces keep Diane & Norma apart?