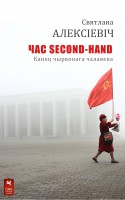 Час second-hand
by

Святлана Алексіевіч
"Час second-hand" — кніга пісьменніцы Святланы Алексіевіч, апошняя з серыі, прысвечанай "гісторыі вялікай і страшнай утопіі — камунізму": Вялікая Айчынная вайна, Афганістан, Чарнобыль і, нарэшце, развал сацыялістычнай імперыі... Кніга перакладзеная на многія еўрапейскія мовы і ўжо атрымала прэстыжныя прэміі нямецкіх кнігадрукароў і французскіх медыяў.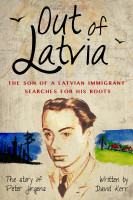 Out of Latvia - The son of a Latvian immigrant searches for his roots
by

David Kerr
Peter Jirgens tells the story of his youth as the son of a Latvian immigrant in Australia. He shares his father's stories of life under Soviet rule and dreams of seeing Latvia himself. In1980, despite the possibility of being drafted into the Soviet army or sent to Siberia, Peter enters Latvia. His thirst for adventure almost costs him his life.
Related Categories