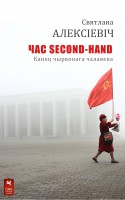 Час second-hand
by

Святлана Алексіевіч
"Час second-hand" — кніга пісьменніцы Святланы Алексіевіч, апошняя з серыі, прысвечанай "гісторыі вялікай і страшнай утопіі — камунізму": Вялікая Айчынная вайна, Афганістан, Чарнобыль і, нарэшце, развал сацыялістычнай імперыі... Кніга перакладзеная на многія еўрапейскія мовы і ўжо атрымала прэстыжныя прэміі нямецкіх кнігадрукароў і французскіх медыяў.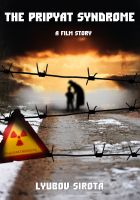 The Pripyat Syndrome
by

Lyubov Sirota
This book recalls the tragic fate of one young woman from Pripyat, as she struggles desperately to save the life of her only son. The vicissitudes of the first days and the first years after the Chernobyl catastrophe are shown vividly and precisely.
Related Categories