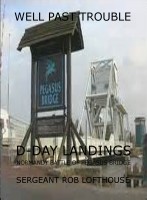 Well Past Trouble: D-Day Landings - Normandy Battle of Pegasus Bridge
D-Day landings biopic, based on experiences of the author's grandfather in 6th Airborne Division. This is the story of the key night-time glider mission preceding the landings, aimed at taking and holding the iconic Pegasus Bridge. Succeed behind enemy lines against overwhelming odds, and British armour will advance on Caen from Sword Beach. Fail, and German armour will wreak havoc on the beaches.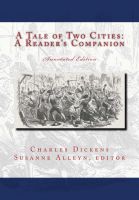 A Tale Of Two Cities: A Reader's Companion
You're reading A TALE OF TWO CITIES for the first time—or the fifth time. But what are gaols, bumpers, farmer-generals, and tocsins? Did those starving French mean baguettes when they wanted bread? Alleyn's "Reader's Companion" has over 780 notes about things, people, places, and events mentioned in the text, plus bonus material, to enhance a classic historical novel published 150 years ago.