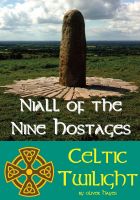 Niall of the Nine Hostages - Celtic Twilight
by

Oliver Hayes
In this book historian Oliver Hayes goes back to the original legends, old manuscripts and seeks to disentangle fact from legend to reveal the true character and career of that greatest of early Irish High Kings - Niall of the Nine Hostages.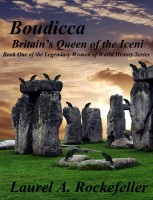 Boudicca: Britain's Queen of the Iceni
by

Laurel A. Rockefeller
(4.00 from 7 reviews)
Why is The Morrígan's raven crying? Only Britons with hearts for true liberty know! In 43 CE Roman conquest of Britannia seems all but certain -- until a chance meeting between King Prasutagus of the Iceni and a runaway slave of royal decent from the Aedui tribe in Gaul changes the fate of the British islands forever. Tacitus meets modern archaeology in this exciting non-fiction tale!