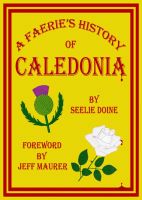 A Faerie's History of Caledonia
Much more history than fiction, this is a factually accurate tale of Scotland and of her strange, northernmost region: Caledonia. But it is told from the perspective of one of the Wee Folk. So it reveals connections that have eluded or been ignored by many human historians. Here are the dramas and tragedies that have soured Scottish history. But here also is chivalry and hope to inspire us all.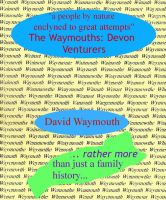 The Waymouths: Devon Venturers
This book is about people. Many of them are from one English, Devon family, the Waymouths. Most of are of little importance as the world judges importance. Together they tell a 1,000 year story which is of the essence English. For a generation which has forgotten or never knew its roots, perhaps it will touch some chord.