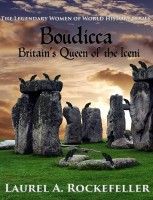 Boudicca: Britain's Queen of the Iceni
by

Laurel A. Rockefeller
(4.00 from 7 reviews)
Why is The Morrígan's raven crying? Only Britons with hearts for true liberty know! In 43 CE Roman conquest of Britannia seems all but certain -- until a chance meeting between King Prasutagus of the Iceni and a runaway slave of royal decent from the Aedui tribe in Gaul changes the fate of the British islands forever. Tacitus meets modern archaeology in this exciting non-fiction tale!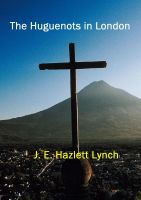 The Huguenots in London
by

J. E. Hazlett Lynch
(3.00 from 1 review)
A snapshot of the history of Huguenot refugees from France when they settled in London in the 17th and 18th centuries. Catholic Louis XIV had persecuted the Protestants and they were forced to flee their homes to save their lives. Many came to London, though some continued to Ireland. This story zooms in on one such central London church.
Related Categories