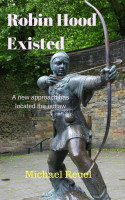 Robin Hood Existed
by

Michael Reuel
There might be no historical evidence for Robin Hood existing, but folklorist Michael Reuel claims it can be proven anyway by an in-depth study of the wealth of folkloric evidence available. Thanks to Reuel's fresh and innovative study, for the first time fans of the outlaw will feel able to approach the legend without concerning themselves with the possibility that someone might have made him up.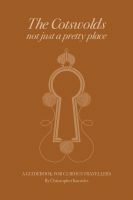 The Cotswolds - Not Just a Pretty Place
by

Christopher Knowles
The Cotswolds is a region in the west of England famed for its wonderful scenery and gorgeous villages. This book is out of the ordinary because it describes in depth a selection of the most interesting places, many of which are unknown except to the conoscenti. It is the only written companion you need to get the best out of the area.
Related Categories