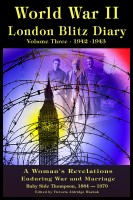 World War ll London Blitz Diary Volume 3 1942-1943
by

Victoria Washuk
This diary is the 3rd in a series of four volumes written by Ruby Side Thompson. They document her experience about World War Two in England and the London Blitz. The diaries are unique, written from a woman's experience during war time. They include Ruby's opinions written only for the privacy of her diary. Her views are often ahead of her time.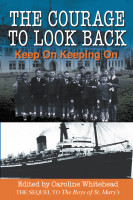 The Courage to Look Back: Keep On Keeping On
by

Caroline Whitehead
The Courage to Look Back is the sequel to The Boys of St. Mary's (published in 2015). Many stories in this book flow from decisions by the Catholic System and the British Government in 1952/53 to migrate young children from Orphanages and Homes to provide child labour and increase the population of Commonwealth countries. The KOKO old boys network was started in 1988 by Delvin John Flynn.
Related Categories