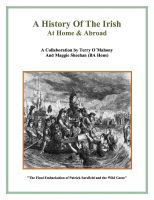 A History of the Irish at Home and Abroad
by

Terry O´Mahony
(5.00 from 2 reviews)
This history endeavours to give a true account of the Irish and may read very differently from long established school text or other histories. Read how a 1,000 years of oppression impacted on Ireland and her people and how she survived with her religion, culture and identity intact.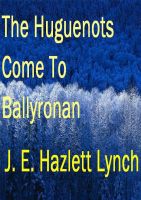 The Huguenots Come To Ballyronan, Northern Ireland
by

Hazlett Lynch
(3.00 from 2 reviews)
The story of how the French Huguenots came to Ballyronan, Northern Ireland, in the late seventeenth century, what they achieved, and the local connections they established. Of interest social historians and lovers of Ireland and her history.