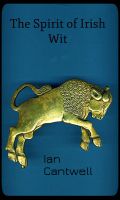 The Spirit of Irish Wit
by

Ian Cantwell
A collection of 800 pieces of Irish wit, published in 1811 that encapsulates life from the humble chimney sweep to the arrogant nobleman. An essential guide to humour in culture and manners, pomp and politics, humbug and sharp tongues, class and craft, language and expression, wisdom and foolishness during the political ferment prior and during the 1798 Rebellion and after the Act of Union.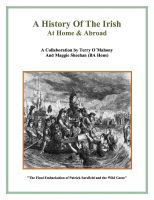 A History of the Irish at Home and Abroad
by

Terry O´Mahony
(5.00 from 2 reviews)
This history endeavours to give a true account of the Irish and may read very differently from long established school text or other histories. Read how a 1,000 years of oppression impacted on Ireland and her people and how she survived with her religion, culture and identity intact.