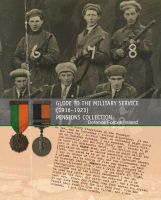 Guide to the Military Service (1916-1923) Pensions Collection
by

Defence Forces Ireland
Explore the many testimonies and accounts of the surviving leaders, the veterans and volunteers who took part in the historic events of Ireland's 1916 Rising, the War of Independence and Civil War, along with a plethora of supporting documentation gathered from the participants through the unique collection that is the Military Service (1916-1923) Pensions Collection.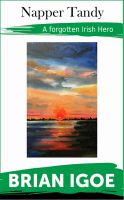 Napper Tandy, The Irish Patriot
by

Brian Igoe
Napper Tandy was born in Dublin in 1740, an ironmonger's son. He was Secretary of the United Irishmen which with Wolfe Tone he helped found the United Irishmen. He led the mismanaged French 'invasion' of Ireland in 1798. He was sentenced to death, but never executed, a fact which may well have denied him the martyrdom which came to others Like Wolfe Tone and Robert Emmett. This is his his story.