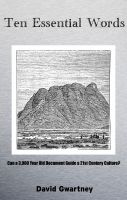 Ten Essential Words
by

David Gwartney
Can the relevancy of the Christian faith and the answers to so many complex questions we face today be as simple as getting back to some of the basic tenants of the faith? This book attempts to reclaim the original intent of the Ten Commandments given in their ancient context and brings them forward as a healthy and relevant way to live in today's world. The answers may surprise you.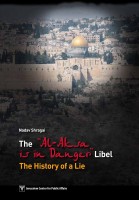 The "Al-Aksa Is in Danger" Libel: The History of a Lie
by

Jerusalem Center for Public Affairs
The modern blood libel "Al-Aksa is in danger," referring to the Al-Aksa Mosque on the Temple Mount in Jerusalem, originated in the days of Grand Mufti Haj Amin al-Husseini, ally of Hitler, and is propagated today by Sheikh Raed Salah, Hamas, Hizbullah, Iran, and many others in the Muslim world. This lie has come to be regarded as unalloyed truth by millions in the Muslim world.