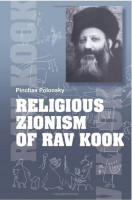 RELIGIOUS ZIONIZM OF RAV KOOK
by

Пинхас Полонский
This book is an abridged version of the book Rav Kook, the Man and his Teaching by Pinchas Polonsky, published by Machanaim in 2006. It was the first publication in Russian on the fundamental tenets of Religious Zionism, and about Rav Kook.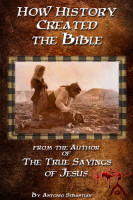 How History Created the Bible
by

Antonio Sebastian
History has two parents: the story and the interpretation. Unfortunately, the Bible started with the interpretation and made the story fit the narrative. Supported by archaeology and non-biblical sources, in his book, 'How History Created the Bible', author, Antonio Sebastian, looks at the events which shaped the men, who created history and wrote the Bible.