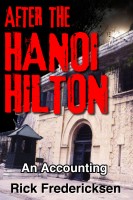 After the Hanoi Hilton, an Accounting
by

Rick Fredericksen
(5.00 from 2 reviews)
When combat ceased across Vietnam, it signaled the start of a cold war over the Americans left behind. As family members agonized, nearly 2,500 POWs and MIAs had become human pieces in a diplomatic chess match that outlasted the war itself. Historic accounts, as they happened, are told by a former Vietnam Marine and CBS News correspondent who covered the complex issue for more than a decade.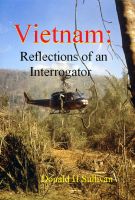 Vietnam: Reflections of an Interrogator
by

Donald H Sullivan
(5.00 from 1 review)
The Vietnam War as seen through the eyes of a GI who served as a translator/interrogator with Psychological Operations while in Vietnam during the war. The book tells of his experiences and his thoughts on the war.