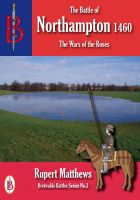 The Battle of Northampton 1460
(5.00 from 1 review)
A book about the bloody Battle of Northampton, a key turning point in the Wars of the Roses fought in 1460.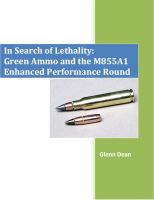 In Search of Lethality: Green Ammo and the M855A1 Enhanced Performance Round
(4.00 from 2 reviews)
In 2010 the Army fielded new rifle ammunition to its soldiers in Afghanistan. Developed as part of a lead-free ammunition program, the new rifle bullet produced a storm of outrage from the firearms community, who derided the new ammunition as needless "green wash" at a time when troops were dying in combat. This is the story of how "green" became "more lethal".