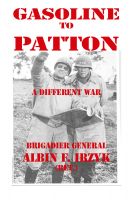 Gasoline To Patton: A Different War
In late July 1944, WWII, General Patton's Third Army armor moved so fast across France they left their supply lines behind and had to wait five days for fuel---fuel diverted to General Montgomery's slower armor. Why? This exhaustively researched book by a retired U.S. Brigadier General asks this: Might WWII have ended seven months earlier in 1944, if politics had not favored Monty over Patton?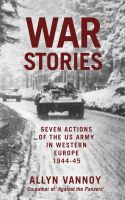 War Stories
Seven actions by elements of the US Third and Seventh Armies as they fought the German Army in the fall of 1944 during the advance of the Western Allies across France to the German border, where they would spend the next few months fighting until the spring of 1945. During this time the American Army would learn the hard, bloody lessons of war on the European continent.