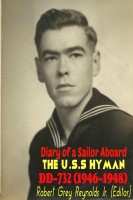 Diary of a Sailor Aboard the Hyman DD-732 (1946-1948)
by

Robert Grey Reynolds, Jr
Robert Grey Reynolds Sr. left a small dark blue diary that he used to compile memories of the places he saw and the people on his small ship. He came aboard the Hyman while it was at port in Charlestown Navy Yard. Here a journey began that would take him to 17 countries in his short stint in the Navy that lasted 22 months. When my father died I vowed to bring his memories to publication.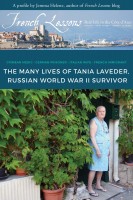 The Many Lives of Tania Laveder, Russian World War II Survivor
by

Jemma Helene
Tania Laveder was completing her first year of medical school in Krasnodar, Russia, when she was drafted into World War II. Captured in 1942 in Crimea, in the catacombs outside Kerch, she was transferred to Germany, then to Italy, and finally to France's Côte d'Azur, where she set out to reestablish her life. Two-and-a-half generations later, Tania at last shares her remarkable story.
Related Categories