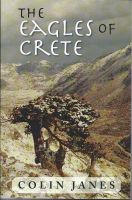 The Eagles of Crete
The Eagles of Crete is the first book to give an account of the civil war that broke out in parts of Crete shortly after the end of World War II. Based on local newspaper reports and conversations with those who took part, The Eagles of Crete gives an unbiased narrative of the armed conflict and the years spent in hiding by the survivors of the communist forces.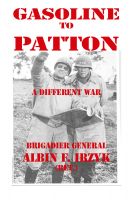 Gasoline To Patton: A Different War
In late July 1944, WWII, General Patton's Third Army armor moved so fast across France they left their supply lines behind and had to wait five days for fuel---fuel diverted to General Montgomery's slower armor. Why? This exhaustively researched book by a retired U.S. Brigadier General asks this: Might WWII have ended seven months earlier in 1944, if politics had not favored Monty over Patton?