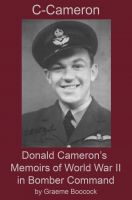 C-Cameron: Donald Cameron's Memoirs of World War II in Bomber Command
(5.00 from 2 reviews)
In 1939, Britain declared war on Germany, and a young Canadian working at the experimental gardens in Craibstone, Scotland, voluntarily enlisted in the Royal Air Force. These are the memoirs of my late grandfather, Don Cameron, Lancaster bomber pilot with RAF Squadron 115 based at Witchford, Cambridgeshire, England. They cover his training, his active service, and his later flying with BOAC.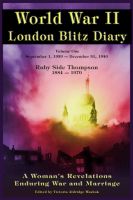 World War ll London Blitz Diary Volume 1
(4.50 from 2 reviews)
Ruby Side Thompson, an ordinary woman living during the World War ll London Blitz bombing blasts history out of the realm of dry, dusty names and dates and places the reader in the midst of the terrifying events as they unfold. This is very important documentation and will have tremendous appeal to those who have an avid interest in the effect of the war on ordinary citizens.