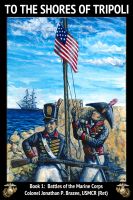 To the Shores of Tripoli
by

Jonathan Brazee
(3.00 from 1 review)
This is an historical fiction about the US Marines and Navy during the First Barbary War. While the three protagonists are fictional characters representing all Marines who served, most of the others are actual historical figures.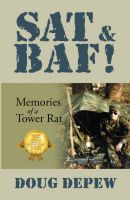 SAT & BAF! Memories of a Tower Rat
by

Doug DePew
(4.00 from 1 review)
In this entertaining and enlightening memoir, the author carries you with him as he provides security for live Pershing II nuclear missiles in Cold War Germany. He takes you up to the towers, out to the field, and out on the town. It includes adventure, history, travel, romance, and a lot of humor. For the first time, someone tells you what it was really like to stand between the Bear & the Eagle.