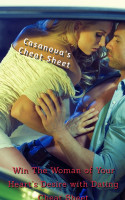 Casanova's Cheat Sheet
by

Janie Lee Barlow
Girls don't notice you. Your just a face in the crowd and wishing that beautiful woman at the coffee shop would speak to you or even smile at you for that matter. Your a nice guy, terrific actually, but females just pass you by as if your not even there. There has got to be something to change how women perceive you... and now there is. Take a look inside.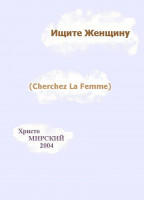 Ищите Женщину (Cherchez La Femme)
by

Chris Myrski
In Russian. Это опус о женщинах и мужчинах, о разницах между ними, об эмансипации, и что потом. Не смотря на того, что тема старая как мир она особенно актуальна в наши дни, когда установившееся веками равновесие между полами нарушилось В конце помещено и (традиционное уже) стихотворное лирическое Приложение в переводе на русский.