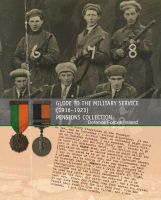 Guide to the Military Service (1916-1923) Pensions Collection
by

Defence Forces Ireland
Explore the many testimonies and accounts of the surviving leaders, the veterans and volunteers who took part in the historic events of Ireland's 1916 Rising, the War of Independence and Civil War, along with a plethora of supporting documentation gathered from the participants through the unique collection that is the Military Service (1916-1923) Pensions Collection.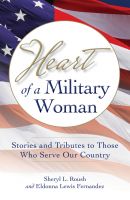 Heart of a Military Woman
by

Sheryl Roush
(5.00 from 1 review)
Stories and Tributes to Those Who Serve Our Country Heart of a Military Woman is a keepsake collection of true short stories, touching tributes and emotive poems, celebrating our active and retired service members. Historic, nostalgic and some quite recent, these are written by military members, their families and loved ones, sharing sentiments and pride as only they can.