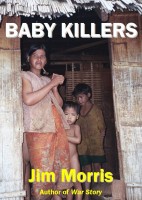 Baby Killers
by

Jim Morris
War Story author Jim Morris ponders the hated nickname "Baby Killers" given to Vietnam War soldiers, and then explains the extraordinary lengths U.S. soldiers go to in order to avoid civilian casualties, often at the soldiers' own expense.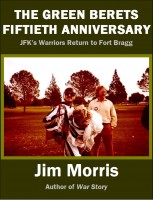 The Green Berets Fiftieth Anniversary
by

Jim Morris
War Story author and ex-Green Beret Jim Morris attends a fiftieth anniversary party for the Green Berets. This special forces unit traces its history back to the dawn of World War II when the OSS ran American intelligence's field operations in conjunction with resistance and guerilla fighters from countries occupied by the Nazis.