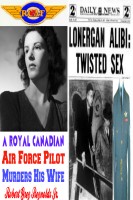 A Royal Canadian Air Force Pilot Murders His Wife
by

Robert Grey Reynolds, Jr
Wayne Lonergan was charged with first-degree murder after his wife was found dead of bludgeoning/strangling on a Sunday morning in late October 1943. An heiress to a beer fortune Patricia Burton Lonergan was buried in Brooklyn during the time that Lonergan was being interrogated for nearly 80 hours. There are many questions as to whether Lonergan was guilty. He was paroled from Sing Sing in 1967.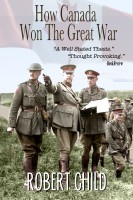 How Canada Won the Great War
by

Robert Child
For nearly 100 years Canada's role in ending WWI sooner than anyone thought possible has gone largely unrecognized. The Canadian Corp led by unlikely citizen soldier, Arthur Currie, became the premiere fighting force on the Western Front. Canadian soldiers hailed from hard scrabble farms and logging camps. Their natural survival and hunting instincts were exactly what the Great War required.