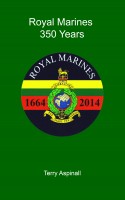 'Royal Marines' 350 Years
by

Terry Aspinall
'Royal Marines' 350 Years, is a brief history of the Royal Marines that were formed on 28th October 1664 by King Charles II. It describes some of its history up to the present day. Along with its traditions that have moulded Royal Marines into what has always been one of the finest fighting military forces in the world.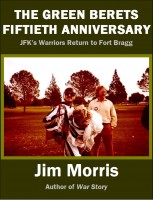 The Green Berets Fiftieth Anniversary
by

Jim Morris
War Story author and ex-Green Beret Jim Morris attends a fiftieth anniversary party for the Green Berets. This special forces unit traces its history back to the dawn of World War II when the OSS ran American intelligence's field operations in conjunction with resistance and guerilla fighters from countries occupied by the Nazis.
Related Categories