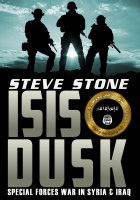 ISIS Dusk: Special Forces War in Syria and Iraq
by

Steve Stone
Following on from the bestseller ISIS Dawn, ISIS Dusk tells the final story of how the SAS, SBS, Delta and other special forces have been involved in the final push to help rid Iraq of Islamic State. It has been a fierce and bitter battle against a tenacious enemy who have used tactics and doctrine not too dissimilar to the Taliban and al- Qaeda.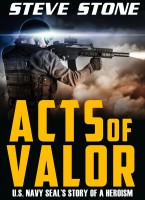 Acts of Valor: U.S. Navy SEAL's Story of Heroisim
by

Steve Stone
From the densely packed warren of walled compounds that doubled neatly as enemy bunkers, lush orchards, and high up in the rugged mountainous border area between Afghanistan and Pakistan. U.S. Navy SEALs have fought some deadly battles paying the ultimate sacrifice. Locked in bloody combat with a fierce and battle hardened enemy in a dangerous and harsh environment.