20/20: The Iraq and Afghanistan Narratives
by

Jonathan Pickering
20/20 - The Iraq and Afghanistan Narratives is a retrospective of America's most recent wars told through twenty oral histories from a cross section of veterans who served on the front lines of Operation Iraqi Freedom and/or Operation Enduring Freedom. These tales come "from the horse's mouth" and explain the many physical and emotional highs and lows of life in the combat zone and after.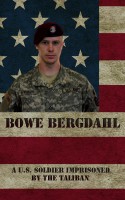 Bowe Bergdahl: A U.S. Soldier imprisoned by the Taliban
by

lorenzobalotelli
Bowe Robert Bergdahl (born March 28, 1986) is a United States Army soldier who was held captive by the Taliban-aligned Haqqani network in Afghanistan from June 2009 until his release in May 2014. The circumstances under which Bergdahl went missing and how he was captured by the Taliban have since become a subject of intense media scrutiny.
Related Categories