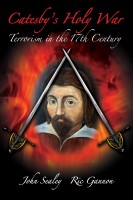 Catesby's Holy War
by

John Sealey

&

Ric Gannon
The book relates the story in a dramatized form bringing the characters to life involved in a plot conceived and implemented by a group of religious fanatics, led not by Guy Fawkes, as everyone seems to believe, but by Robert Catesby, a charismatic but wild young man from a privileged background, the Bin Laden of his time.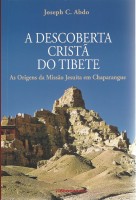 A Descoberta Crista do Tibete
by

Joe Abdo
Este livro relata a surpreendente história do Padre António de Andrade, que percorrendo os Himalaias, chegou ao Tibete onde fundou uma missão em 1625. A partir do primeiro quarto do seculo xvi, várias ordens religiosas enviaram os seus missionários aumentando significativamente o seu número nestas regiões, chegando alguns a competir com os jesuítas na difusão da palavra de Cristo.